While colors, sizes and shapes have always played a factor when selecting the appropriate tile for a design, now there are more texture and surface finishes available than ever before to consider as well. Technology has allowed for more defined veining and grain looks for stone and wood-look tiles.
Texture can range from a subtle sheen or ribbing to a raised three-dimensional effect. Tile collections resembling natural material remain a popular design option. As we continue to deepen our relationship with nature, we seek to fill our interiors with elements reminiscent of the great outdoors. In this trend, ceramic surfaces bring us back to basics with finishes inspired by wood grain, natural stone and organic tiles. By seeking out tiles with textures, metallic effects and intricate patterns, we can bring surfaces to life and create optical illusions. Similarly, you can specify different formats – ranging from high-gloss to matte – offering a unique set of sensations and defined style.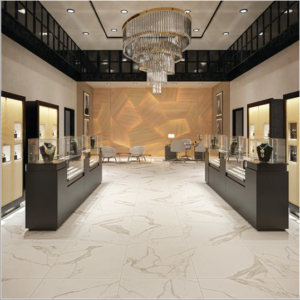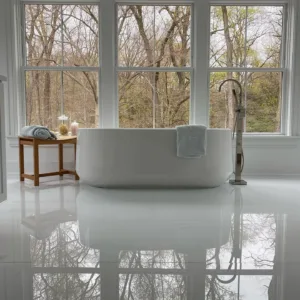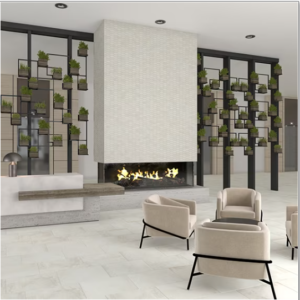 Design is not just about aesthetics; it's about creating an experience. When you are looking to remodel your home or office and want to make a design truly captivating and memorable, you need to think beyond colors and shapes. Textures and surface finishes are powerful tools that can elevate your designs to new heights.
Textures have the power to elevate your creations from ordinary to extraordinary, engaging the senses and leaving a lasting impression on your audience. So, next time you embark on a home or office  renovation project, consider the magic of textures and surface finishes to bring your vision to life.
Renovation Flooring is the preferred Daltile Statements dealer in the area and we have the largest selection of tiles. The Daltile Fall Sale is going on now through October 31st with select tile designs up to 40% off! Be sure to contact our knowledgeable team for your next remodeling project! We are located at 11714 Emerald Coast Pkwy, Miramar Beach, FL 32550.